Propel viewers to the heart of the action
Capture incredible live action footage that places viewers at the heart of the action and increases audience engagement.
Globecam miniature camera kits are built to excel in high action sporting events and provide a highly immersive viewing experience. Mount them on players, referees, umpires, jockeys, nets, bikes or race cars to capture breathtaking live footage that will have viewers on the edge of their seat.
Request a call back
Crisp, clear and vibrant video
Built-in mechanical and electronic stabilisation helps produce crisp, clear footage regardless of high speed movements.
High definition live transmission
Globecam kits use low latency digital link technology to transmit pictures live and in HD directly from the field-of-play.
We support short-range low powered miniature links through to more traditional 2GHz microwave technology.
We provide Globecam miniature cameras as a managed service, making it easy for broadcasters to deliver gripping footage from all types of events.
Designed for seamless application
Small and lightweight, the wearable custom-designed miniature camera transmission kits can be placed on moving objects without interference, capturing compelling content from any angle.
Tablet device being used to control system
Full control to modify or interchange content
As a broadcaster, you have full control of the content that's being captured live. Correct colour remotely and interchange content from other outside broadcast cameras.
Man standing in broadcast studio
Flexible solutions
Be creative and enhance any broadcast experience with a unique live camera source. It's continually adapted for specific sport or event requirements, including sporting code guidelines.
Sport-specific solutions
We customise Globecam kit placement and operation in collaboration with sporting codes, event organisers and broadcasters to ensure viewers get the best possible experience.
More about Miniature Live Cameras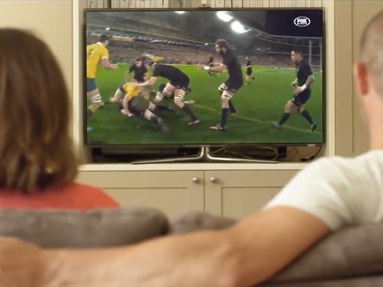 Behind The Collaboration with Telstra and Foxsports
Frequently asked questions
Globecam is the name of a technical unit within Telstra Broadcast Services from where these wearable and mountable live devices are designed, built and deployed.

Each project is quoted based on the location, dates, kits required, additional work required and established relationships and solutions.

Globecam is designed specifically for the live broadcast industry and all its staff are television industry professionals.

Globecam is not designed for sale and there is no business model for after sales warranty and service. It exists as a fully-managed service to ensure optimum outcomes, because the technology changes so rapidly that upgrades and refinements occur very frequently.
Tower building illustratoin
Proven technology
The award-winning technology has delighted viewers at major events such as the tennis Grand Slams, UK T20 cricket, Australian Rugby League, Asia Cup and the Macau Grand Prix.
Person working at network operations centre
Visibility for peace of mind
The Telstra Broadcast Operations Centre and Master Control Rooms monitors and provides visibility and peace of mind. By combining traditional technology with the latest in IP systems, we offer a securely managed end-to-end service.
two people talking over phones
Solutions built for the industry
Telstra Broadcast Services brings to our customers a dedicated team of media industry professionals, high performance media networks, online video and cloud platforms, world class satellite services, and 24/7 bookings, operations and engineering support.