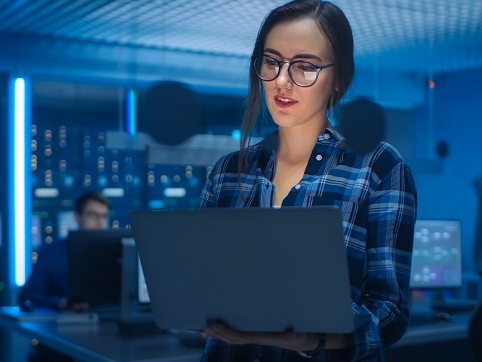 Built to help you maximize content value
In today's market of fragmented audiences and huge volumes of content to choose from, infrastructure expense must be in line with revenue opportunity. Telstra's Internet Delivery Network is a software-based content delivery platform designed to enable high quality video delivery and control of live broadcast stream to any Telstra-registered destination point, across the public internet.
Centralised Orchestration and Management
• A remote accessible centralised management system to easily configure new streams sources and destinations and managing services​
• Provides a unified management experienced with the ability to remotely manage edge devices
Customer Choice and Flexibility​
• Unparalleled interoperability provides customers the flexibility to use any edge device including BYO devices with extensive protocol support​
• Delivery to any endpoint anywhere provides endless possibilities and options
Enhanced Reliability​
• Redundant transmission modes with Active/Active, Multipathing or Load Balancing flows​
• Unparalleled resiliency with Hitless Failover at edge points​
• Low latency with Forward Error Correction (FEC) and recovery
Advanced ​Routing
• Integrates with the Cinegy Route's Relay Service and Directory Server services to perform IP based stream routing functionality​
• Ability to create and manage virtual sources and destinations​
• Unicast and multicast support​
Centralised Monitoring​
• Central access point for monitoring live streams from all connected sources at scale​
• Detailed data including packet loss, video freeze, SCTE35 labels, bitrates, timestamp discontinuity, continuity counter / MLR to provide improved QoS and QoE
Reporting
• Ability to generate reports on service usage, event details, TX reports and failed events
Security​
• Secure and protect video streams with AES or DLTS encryption
Live IP Broadcast
Designed to be flexible, scalable and easy to use, all while delivering the highest quality picture with low latency.
OTT Live/On demand App & STB
An integrated system designed to deliver live, on demand, or catch up to anywhere and on any device, including STBs, with zero capex and lower cost of ownership.
IP Network
Proprietary distribution network supporting the transit of broadcast quality live signals or files (SD-8K) across network topology.
IP Transit
Designed to be a resilient, scalable and diverse internet network connected with major ISPs, cloud, and CDN providers.
Proven capabilities
As the chosen partner of the world's leading broadcasters, Telstra Broadcast Operations delivers millions of hours of content a year to viewers all over the world.
Proven capabilities in remote production
Making new broadcast ideas reality
We continually invest in our networks, platforms and people, and our partnerships with customers, to turn ideas into new broadcast solutions.
Expertise to match your business needs
Draw on the experience of our global experts and business partners who can help you build complete, integrated solutions, whatever your requirements.
Get started with Internet Delivery Network
Register your interest and one of our solution experts will call you back.
Request a call back