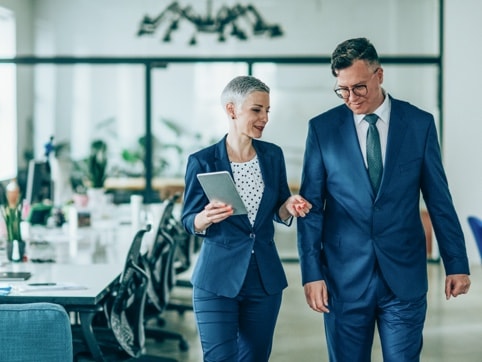 Boosting productivity and capability
Your customers are operating around the clock, and from around the globe. Time zones no longer dictate when and where they will need your services. Professional Services organisations like yours are seeking digital solutions that will optimise their offerings and support their customers as they move towards a digital future.
Boost productivity, protect data, and deliver high-quality services while adapting to changing landscapes. Create flexible work environments through a range of digital solutions designed specifically for the Professional Services sector.
Our consulting and managed services enable digital transformation, manage operational risk and help you optimise your services so you can thrive.
Explore Professional Services solutions
Asia's largest and most diverse subsea network
Connect to new opportunities around the world with a subsea cable network that reaches almost 400,000 kilometres – enough to circle the world almost 10 times. You can access more than 2,000 PoPs and connectivity in more than 200 countries and territories globally.
Unparallel data centre footprint
We have the largest integrated data centre footprint in Asia Pacific region, with more than 450,000 square feet of data centre space across our 77 data centres globally.
Security designed to your needs
Our experts work with you to design a security solution that detects and responds to threats and secures your business, now and into the future.
We're trusted by the most disruptive companies in the world.
11 of the top 12 technology companies in the Fortune 500 trust Telstra to connect to new opportunities, innovation and revenue in Asia.