Financial Services Solutions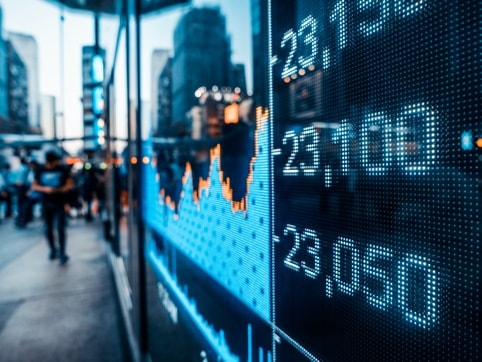 Empowering your trading strategy to thrive in Asia and beyond
Trading is a hyper-competitive world where the difference between success and failure is measured in milliseconds.
We give you the speed to succeed with direct access to the low-latency cables that connect some of the world's leading exchanges. Because we own those connections, you get unparalleled financial performance to speed up price discovery, risk analysis, smart order routing, order flow, order matching, execution, and settlement.
That's why when you think about trading futures in Asia, you should think about Telstra.
Explore Financial Services solutions
Global networks
Take advantage of Asia-Pacific's largest subsea cable network to connect your business with new markets, new customers, and new growth.
More about Global networks
Ethernet Private Line Express
Trade futures, commodities, and options faster, analyse data and optimise portfolios, and create efficiencies across global markets with Telstra's high-speed, low-latency, high-availability connectivity.
More about EPL Express
Diagram for the Telstra Octagon, showing how we can connect to key exchange markets globally
Take a look at the Telstra Futures Octagon
Comprising eight of the world's most valuable futures marketplaces, the Telstra Octagon is a simple snapshot of some of the world's leading futures exchanges, representing more than a trillion dollars in contracts traded every day.
Trader Voice SIP Connect is a solution that specialises in trader voice conferencing capabilities underpinned by the Telstra Global VoIP enterprise-grade voice backbone.  
Infrastructure ownership so you get priority
Telstra owns and operates subsea cable routes and low-latency backhaul fibres into exchanges across the Telstra Octagon. This ensures you get the benefit of priority end-to-end access to the networks connecting your key markets.
Control over your connection to key marketplaces
Reroute, control, and manage your network to offer simple scalability, route options to manage risk, and direct connectivity to capture efficiencies across the globe.
Asia's largest and most diverse subsea network
Connect to new opportunities around the world with a subsea cable network that reaches almost 250,000 miles – enough to circle the world almost 10 times. You can access more than 2,000 PoPs and connectivity in more than 200 countries and territories globally.
Deep local expertise, broad international experience
We have a team of experts in 11 markets across Asia, who speak the local language and understand the economic and regulatory landscape. That makes it easy for your business to connect to Asia, so that you can focus on your business.