Telstra's Partner Program
Partner with us today to grow your business throughout Asia and beyond.
Register now
About the Partner Program
Partner with Telstra today to grow your customer base, accelerate your profits and create demand for your brand throughout Asia and beyond. Find the business model that fits you best in the Telstra Partner Program, including referrals with residual agent commissions and partnerships that enable you to benefit from enhanced operational capabilities.
Our Partner Central online portal offers our partners a one-stop tool to search for business-related information, collaborate with our channel managers, and access our full range of product capabilities and marketing collateral.
Digitised collaboration is heading to our partners
We are now connecting with our global partners via Telstra International Partner Central; our online tool for looking up business related information, allowing partners around the world to collaborate with Telstra.
Access Partner Central
More about Channel Partners
As a Telstra partner, we enable you to grow your business and access new markets by leveraging our network leadership, capability and expertise. Beyond our unparalleled Asia-Pacific network and access to growth markets, we offer a range of products, solutions and professional services to meet our partners and their customers' diverse requirements. These include the Telstra Programmable Network, Cloud Management, Voice and Collaboration.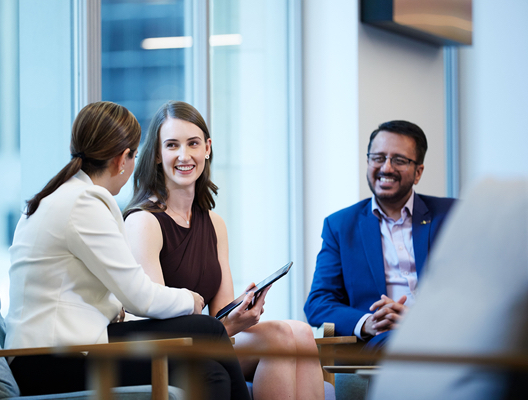 Telstra to bolster Springer Nature's staff collaboration and productivity with leading connectivity solution
Telstra partnered with the world's largest academic book publisher, Springer Nature, to help the publisher's 13,000 employees seamlessly collaborate across 58 sites in 22 countries.
Find out more
We're dedicated to working closely with our partners and supporting them on their quest to grow their businesses. Whether you are a reseller looking to own the customer contract and relationship, a system integrator, or an agent keen to pursue a referral model, we have a host of products and services to entice your customers and open new revenue streams.
Register your interest
Partner with Telstra today to grow your business throughout Asia and beyond.
Register now