Global Media Network Solutions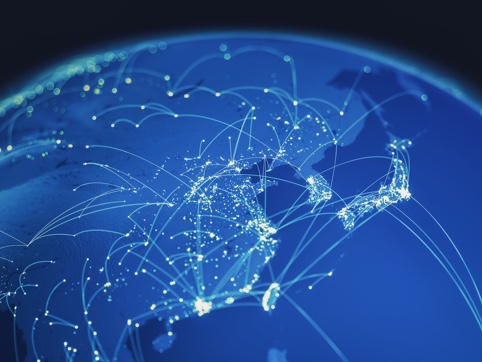 Robust high capacity networks delivering content worldwide
Reach partners and audiences with engaging content experiences across the globe via Telstra's high capacity media networks. Our technology and expertise can help you optimise your operations and generate efficiencies without sacrificing performance.
Our networks are managed by a global broadcast operations team to help ensure delivery with unmatched reliability and visibility.
Discover our media network solutions
Explore our customized media network platforms
Special Events Network
Telstra provides a managed solution, with dedicated on-site and remote support, all with rapid deployment so that you can produce a world class special event.
More about Special Events Network
Internet Delivery Network
Telstra's Internet Delivery Network (IDN) is a software-defined, cloud-based platform that enables transport of high-quality video content and live broadcast streams to any registered end-point, across contended networks like the public internet.
More about Internet Delivery Network
3 people in front of world icon
Customisable global networks
Media networks with scalable bandwidths designed to build an end-to-end media solution. These include the Telstra Global Media Network, Telstra Special Events Network, and the Telstra Internet Delivery Network.
Broadcast Expertise
Telstra Broadcast Services brings to our customers a dedicated team of media industry professionals, high performance media networks, online video and cloud platforms, satellite services, and 24/7 bookings, operations and engineering support.
two people with light bulb flashing between them
Technology investments to lead strategic innovation
Benefit from our ongoing strategic network and technology investments, which has seen us provide global remote production and cloud delivery.
Tower ontop of globe icon
Extensive, fast and reliable network
Connect onto a low-latency fibre network spanning 400,000 km across the globe with access to strategically placed teleports.