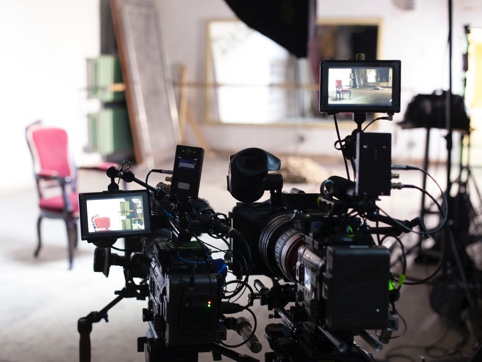 Enhance event coverage delivered worldwide
International remote production is a managed service that delivers camera, audio and data from a venue via Telstra's Optical Transmission Network to centralised production hubs for live switching and post-production. This produces efficiencies by removing a large portion of the production crew and equipment onsite for live events.
A high-performance network designed to deliver high-value production content directly to your remote production facility.
Produce more than one event a day from the same space and using the same staff.
Optical Transmission Network
Efficient long haul fibre transport network for voice, data, video and LAN/WAN applications.
Reduced onsite equipment
Scaled down gear required to remotely produce an event from an OB truck to one mobile rack.
Lower environmental footprint
Fossil fuel reduction by minimising travel of staff and equipment to event sites.
Streamlining the workflow
Removes the cost for onsite production facilities and increases productivity by enabling personnel to work on multiple events in one central location.
Deliver multiple outputs for same cost
With access to all cameras in production hubs, multiple channels or feeds can be delivered without further infrastructure.
Key talent to manage multiple events
Scale up productions easily and cost effectively using one production hub.
Making new broadcast ideas reality
We continually invest in our networks, platforms and people, and our partnerships with customers, to turn ideas into new broadcast solutions.
Proven capabilities in remote production
Proven capabilities
As the chosen partner of the world's leading broadcasters, Telstra Broadcast Operations delivers millions of hours of content a year to viewers all over the world.
Expertise to match your business needs
Draw on the experience of our global experts and business partners who can help you build complete, integrated solutions, whatever your requirements.