Stop emailing - start a conversation
You get more done when you're working face-to-face. Build strong relationships and empower seamless interactions with the right collaboration tools.
Help boost productivity and free your teams with to call, chat, share and do more with a simple, effective and cost-efficient solution: Cisco Webex Meetings Suites from Telstra.
We install a network termination unit (NTU) at each end-point, and support your infrastructure with network management links to monitor the carriage.
Simple and Secure Meetings
Share documents, desktops and applications your stakeholders in near real-time, while mobile accessibility allows you to schedule and join meetings wherever you are. And it's all delivered with stringent data privacy, encrypted connections and tight policy control.
Webex provides a reservation-less web-conferencing service allowing you to join a video or audio meeting without dialing in, simply press the green button or follow the link instead.
Host events, train your team and support your customers
Whether you need meetings for two or 100,000, Webex Meetings offers a choice of events, training or support options featuring HD video, integrated audio and multimedia sharing to create compelling customer and learning experiences.
Improve the quality of your service
Create an end-to-end solution with integrated audio by running a Session Initiation Protocol (SIP) trunk from our Telstra global network to Cisco Webex instead of a traditional telephony connection.
Bring teams together, wherever they are
Bring teams together more effectively wherever they are, keep deadlines on track and resolve issues quickly.
Get more out of meetings
Share documents, presentations and applications and enrich meetings to support faster, informed decisions.
Connect simply and quickly
Communicate across all types of security firewalls and easily link to everyday business applications and processes.
Cost-effective collaboration
Take advantage of hardware, software and maintenance cost savings. With our IP VPN or Global VoIP platform, Webex Cloud Connected Audio-Service Provider (CCA-SP) offers predictable monthly costs and minimised per-minute PSTN charges.
Downloads for Telstra Conferencing solutions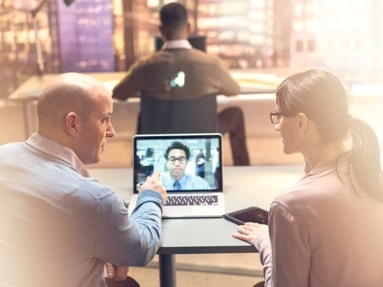 Take back the control of your video meetings
As the workplace evolves, so do the features of our collaboration tools. Discover how Cisco Webex can help you become more savvy and efficient at work.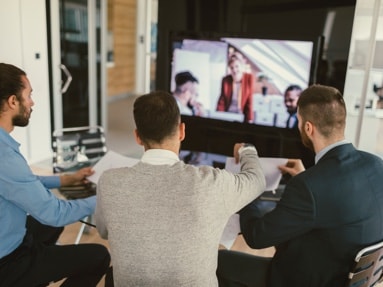 Tailor video meeting experiences to your team's needs
Cisco Webex comes packed with features that allows you to tailor your conferencing and collaboration experiences to meet your unique needs.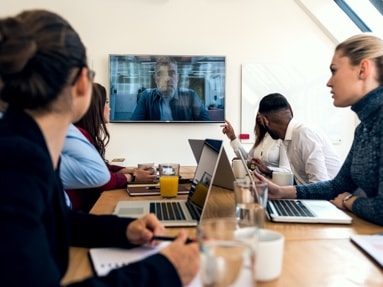 Get back in the driver's seat of your online meetings
You deserve a better meeting experience - all your favourite meeting tools are in one place with Cisco Webex.
Make remote collaboration easy, from almost anywhere with our 90-trial
Get Telstra's 90-day Cisco Webex service trial for strengthening your business continuity strategy
A suite of leading technology, in one place
Transform your people and workplace with a full suite of integrated collaboration, cloud and connectivity solutions from our experts and leading technology vendors.
Unrivalled network
Consistently high-quality meeting experiences through integration of the Cisco platform with the secure Telstra cloud, IP networks and SIP Connect infrastructure globally.
Keep up with the latest innovation
Our accredited team and award-winning industry partners invest in innovation to make sure you benefit from the latest thinking.